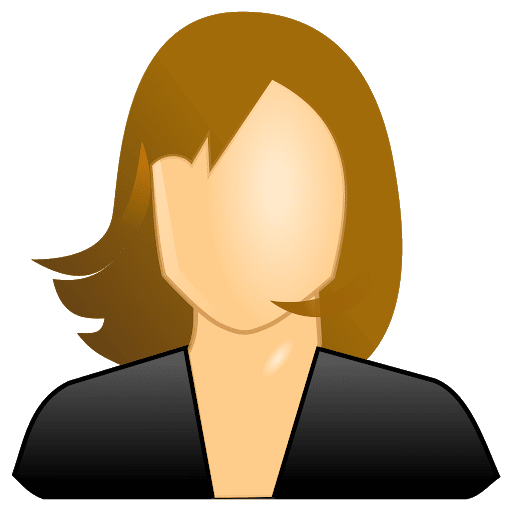 Emanuela Campisi
Professore a contratto

Settore Scientifico:
- L-LIN/01 - L-LIN/02
Orario e modalità di ricevimento:
Per tutto il primo semestre il ricevimento in presenza si svolgerà il venerdì dalle 14 alle 15. Gli studenti e le studentesse interessati sono invitati a inviare un'email per segnalare la loro presenza per quella settimana.
Sarà inoltre possibile, per tutti gli studenti e le studentesse che lo desiderano, ottenere un ricevimento a distanza in giorni diversi da quello stabilito, da concordare via email.
Temi di ricerca:
Emanuela Campisi ha un dottorato in Filosofia del linguaggio e della mente (Università degli Studi di Palermo). E' stata vincitrice di una Marie Curie Fellowship presso la Radboud University Nijmegen (The Netherlands) e, in seguito, ricercatrice presso il Humanities Lab della Lund University (Sweden). I suoi interessi di ricerca riguardano gli aspetti pragmatici delle interazioni spontanee, investigati sia teoricamente (con gli strumenti della filosofia del linguaggio) sia con la ricerca applicata.

Pubblicazioni:
MONOGRAFIE
Campisi, E. (2018). Che cos'è la gestualità, Carocci Editore, Roma. ISBN: 978-88-430-9086-0
ARTICOLI SU RIVISTA
Mazzone, M., Campisi, E. (2019). Constraint-based accounts of audience design: memory is of the essence. Reti Saperi Linguaggi. Italian Journal of Cognitive Sciences.
Campisi, E. (2019). Merleau-Ponty e il senso incarnato. Una terapia fenomenologica per le scienze del linguaggio contemporanee. Vita pensata. 19. 24-29.
Campisi, E., Mazzone, M. (2019). Gesti co-verbali e immagini mentali: i confini dell'intenzione comunicativa. Rivista Internazionale di Filosofia e Psicologia. 10(2). 190-207.
Campisi, E. (2018). Common ground e gesti. I benefici di un approccio multimodale alla nozione di recipient design. RIFL (Rivista Italiana di Filosofia del Linguaggio).
Campisi. E., Mazzone, M. (2016). Do people intend to gesture? A review on the role of intentionality in gesture production and comprehension. Reti, Saperi, Linguaggi. Italian Journal of Cognitive Sciences. 2/2016, pp. 285-300.
Campisi, E., Özyürek, A., (2013). Iconicity as a communicative strategy: recipient design in multimodal communication for adults and children, Journal of Pragmatics, 47. 14-27.
Mazzone, M., Campisi, E., (2013). Distributed intentionality. A model of intentional behavior in humans, Philosophical Psychology, 26. 267-290.
ARTICOLI IN VOLUME
Campisi, E. (2020). Beyond emotions (and back): non-verbal communication in language and interaction, in Lewandowska-Tomaszczyk B., Monello V., Venuti M. (eds). Language, heart, and mind. Studies at the intersection of emotion and cognition. Peter Lang, Berlin. ISBN: 978-3-631-82005-6
Mazzone, M., Campisi, E., (2010). Embodiment, metafore, comunicazione. in Storari G. P., Gola E., (Eds.) Forme e formalizzazioni. Atti del XVI Congresso nazionale - Società Italiana di Filosofia del Linguaggio, CUEC, Cagliari.
Mazzone, M., Campisi, E., (2010). Are there communicative intentions?. in L.A. Perez Miranda e A.I. Madariaga (Eds.), Advances in Cognitive Science: Learning, Evolution, and Social Action. IWCogSc-10 Proceedings of the ILCLI International Workshop on Cognitive Science, University of the Basque Country Press, Bilbao. 307-322.
ATTI DI CONVEGNO
Slonimska, A., Campisi, E., Özyürek, A. (2015). Ostensive signals. Markers of communicative relevance of gesture during demonstrations to adult and children. Proceedings of the 4th GESPIN – Gesture & Speech in Interaction, University of Nantes. 
Campisi E., (2009). La gestualità co-verbale tra comunicazione e cognizione: in che senso i gesti sono intenzionali. in Parisi F. & Primo M., (Eds.) Natura, comunicazione, neurofilosofie. Atti del III convegno 2009 del CODISCO (Coordinamento dei dottorati italiani in Scienze Cognitive), Squilibri, Roma.