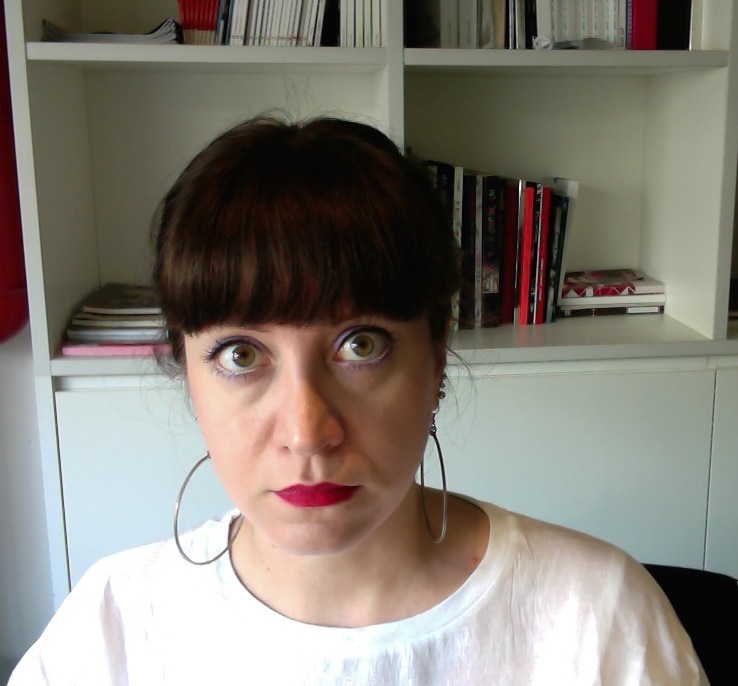 Mariagrazia Costantino
Professore a contratto

Settore Scientifico:
- L-OR/21
Orario e modalità di ricevimento:
Mercoledì dalle 15 alle 15:30 e dalle 17.45 alle 18.15
Il ricevimento si svolge presso la struttura universitaria in Via del Torrione.
Temi di ricerca:
Recenti interessi di ricerca:
La figura del fantasma nell'universo culturale cinese e nel cinema dell'Asia Orientale.
Il cannibalismo reale e metaforico nella Cina moderna e contemporanea.
Pubblicazioni:
Saggio '"City Lights" and the Dream of Shanghai', all'interno della raccolta antologica Revealing/Reveiling Shanghai: Cultural Representations from the 20th and 21st Centuries, SUNY Press.
Saggio 'Dust Gets in Your Eyes: Representations of Dust and Debris in Documentary Film and Video from Mainland China' all'interno dell'antologia From Sensation to Synesthesia. The aesthetic experience and synestesia in Film and New Media, Cambridge Scholars, editori: Rossella Catanese, Francesca Scotto Lavina, Valentina Valente, 2019.
Articoli su Art Review Asia:
Liu Ding: Lake Washington, Antenna Space, Shanghai, Spring/Summer Issue 2014;
Lu Yang: Kimokawa Cancer Baby at Ren Space, Shanghai, Autumn/Winter Issue 2014; Tao Hui: 1 Character & 7 Materials at Aike- Dellarco, Autumn Issue 2015
World Film Locations: Shanghai, Intellect Books, 2014
World Film Locations: Beijing, Intellect Books, 2012
Capitolo sull'arte cinese multimediale nel libro Arte Contemporanea Cinese, Electa, 2006.