Chancellor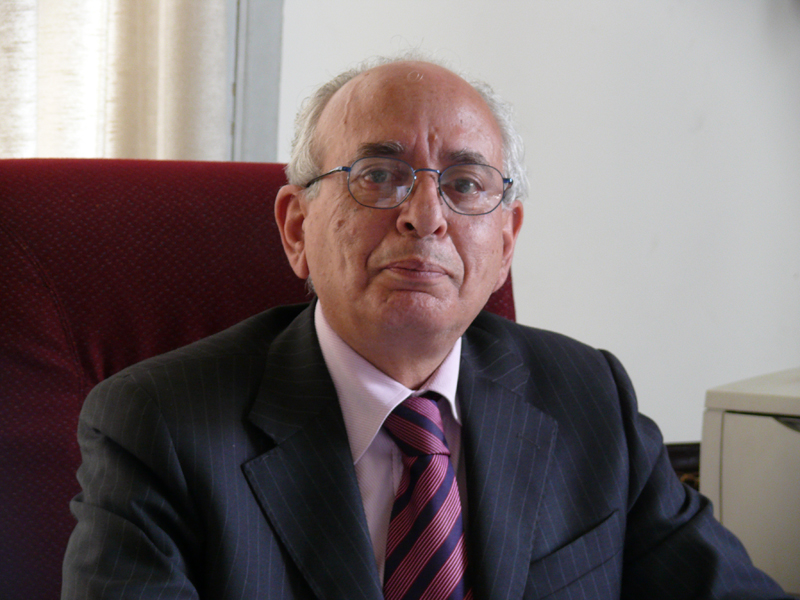 Prof. Salvatore Berlingò is the current Chancellor of the University for Foreigners "Dante Alighieri".

Born in Pizzo Calabro (VV) on the 09.06.1943, residing in via Giarabub n. 12 /a; 89018 Villa San Giovanni (RC). E-mail: : This email address is being protected from spambots. You need JavaScript enabled to view it. ; This email address is being protected from spambots. You need JavaScript enabled to view it. .
He graduated with honors in the Faculty of Law of the University of Messina in November 1965 and at the Pontifical Lateran University in October 1972.
Qualified teacher of History and Philosophy in high schools in 1968. Advocate Supreme Court of Cassation and the Roman Curia.
He was Vice President of the Italian canon law from 1993 to 1999.
He was legal adviser to the Regional Council of Calabria 1983-1995.
He was Scientific Director of the Central Library of the Faculty of Law of Messina from 1980 to 2004.
Former Director of the School of Specialization for Legal Professionals since 2001 and followed Dean of the Faculty of Law, University of Messina, 2004-2012.
Iemolo Award 1994 Award Anassilaos 1995 Award Troccoli "Magna Grecia" 2002 Award "City of the Sun" 2007 Award Pericles 2008.
Already Professor of Ecclesiastical Law and Canon Law at the University of Messina from 1975 until the termination of his career.
Collaborator of the Encyclopedia of Law, Legal Encyclopaedia Treccani of the Digest, the Institutes of Civil Law, the Biographical Dictionary of Italian Jurists, the Legal Dictionary and the Dictionary of Constitutional Law, edited by Il Sole-24 Ore, the Diccionario General de Derecho Canonico.
Already a member of the management of the magazine "The ecclesiastical law" since 1975, and now the magazine "Notebooks of law and ecclesiastical policy" since 1987, and the "Revista de Derechos Humanos" since 2012.
Founder member of '"European Consortium for Church and State Research."
Chairman of the Diocesan Centre St. Paul for intercultural and interreligious dialogue from 1995 to 2011 and member of the Board of Directors of the Foundation "Giorgio and Isa de Chirico" from 1999 to present.
Rector of the University for Foreigners Dante Alighieri since 1998 and now confirmed in office for the next six years.
Author of more than two hundred monographs, essays on Italian and foreign magazines, encyclopedia entries, collections of writings, both in canon law, as in ecclesiastical law. Among the monographs of greater interresse include:
The Power of authorization in the Ecclesiastical Law (1974); The Cause Pastoral Pantry (1978); Cultural Pluralism Promotion and Education (1983); Freedom of Education and Religious Factor (1987); Justice and Charity in the economy of the Church (1991); Canon Law ( 1995); The last law (1998); and, in collaboration with other authors : Democratic State and rules of the agreement (1977); Civil effects of ecclesiastical judgments in matrimonial matters (1985); Canonical jurisdiction and civil jurisdiction . Cooperation and competition (1993); The religious factor tensions between old and new (1997); Citizens and Faithful in the countries of the European Union : A dual membership to the test of secularization and globalization (1999); The Canon Marriage (2006); Lessons of Canon Law (2008) ; The Financing of Religious Communities in the European Union - Le financement des religions dans les pays de l'Union européenne (2008) ; Code of canon law (2009) ; The Wedding Canon ( 2012).
He conducts on behalf of '"European Consortium for Church and State Research" the Code Européen Droit et Religions, which was released on Tomo I, EU - Les Pays de la Méditerranée (2001).
The Rector of the University is the representative for all purposes of the law; coordinates the activities of the other bodies of the University and is responsible for compliance of the results of administrative management with the general directives issued by the Board of Directors.
In particular, the duty of the Rector:
convoke and preside above the Board of Directors and ensuring compliance of the resolutions of that body;

prepare, in collaboration with the Administrative Director, the budget on the basis of programmatic indications of the Faculty Council and the Board of Directors, as well as the final account;

ensure the autonomy of teaching and the research by teachers;

issue, by decree, the expression of statutory acts and regulations of the University, as well as administrative measures reserved to him by law, statute and regulation;

exercise disciplinary authority over the staff of the University, within the limits of the law and in accordance with the provisions of the present Statute

preserving, specifically, the powers of the Administrative Director for the technical and administrative staff;




adopt, in exceptional justified necessity and urgency cases, and in accordance with the General Regulations of the University, the measures of competence of the Executive Committee or of the Board of Directors, to be submitted for ratification at the next meeting of the organs mentioned;

enter agreements and contracts for teaching and research, by resolution of the Board of Directors and / or Executive Committee and Faculty Council, according to their respective powers;

submit annually to the Board a report on the state of the University;

to provide scholarships, awards and grants to deserving students, based on the criteria proposed by the Senate of the students and approved by the Board of Directors and / or the Executive Committee;

appoint a Deputy Pro-Chancellor and one or more Pro-Rectors, with specific tasks, among the professors of the first or, failing that, of the second band of the University, who have opted for the regime of full time commitment;

perform the other functions delegated to him by the Bylaws and by the Regulations.